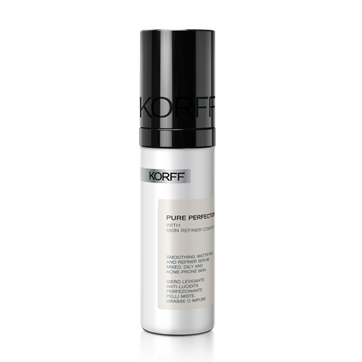 PURE PERFECTION
Pure Perfection. The Art of Pure Beauty.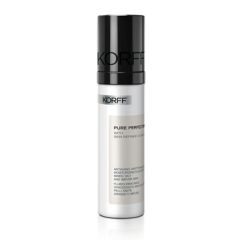 Moisturizing Mattifying Anti-Aging Fluid SPF 10, 50 ml
Флуид за лице с лека копринена текстура, която веднага се абсорбира от кожата. Благодарение на комбинацията от активни съставки (Skin Refiner Complex), предоставя себорегулиращ, хидратиращ ефект и предпазва от стареене. Подходящ за ежедневна употреба и основа за грим.
тубичка 50 мл.
Read more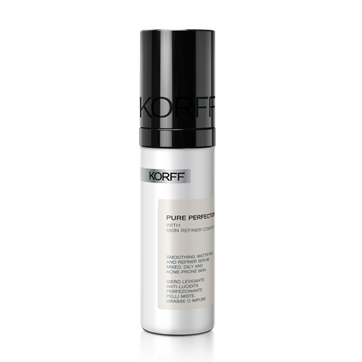 Smoothing Mattifying Refiner Serum 30 ml
Интензивна грижа със себорегулиращ, стягащ и хидратиращ ефект. Формулата със Салицилова киселина, стимулира обновяването на клетките, стяга порите, пречиства кожата и я матира. Особено подходящ за подсилване ефекта на Пюр Перфекшън флуид. Перфектна основа за грим.
тубичка 30 мл.
Read more